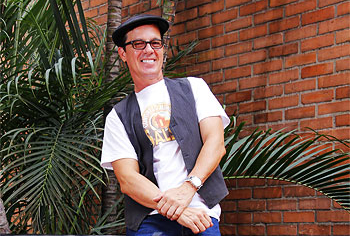 Stacey Lopes, Know as the best dancer of Porto Rico will be a judge on the European Open Salsa.
One of the most well know figures of the World Salsa Congress, and one of his certified judges will be leading our Judging Pannel.
"Dice que empezó a bailar salsa en el vientre de su madre y que desde entonces no ha parado. Stacey López es una figura del baile de Puerto Rico y un académico formado en la prestigiosa universidad de Columbia, en Nueva York.
Ha sido muy emocionante poder bailar con los máximos exponentes de nuestra música, pues yo estuve de viaje con el disco numero 100 de Tito Puentes, en el cual participaban Celia Cruz, Cheo Feliciano y muchos artistas más. Estuve bailando con Ismael López "Cachao" en un evento en Puerto Rico, fui coreógrafo de Gilberto Santarosa, Víctor Manuel, Jerry Rivera, Jose Alberto "El Canario" y Tito Nieves, entre otros." from an interview on el Pais.
Check his opinion on salsa stlyles on this interview .